Mano Swartz, M.D., P.C.
Meet Dr. Swartz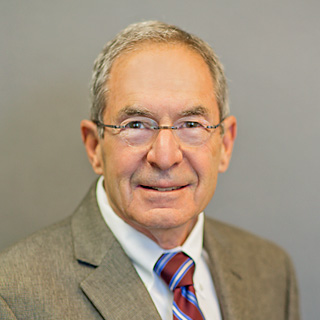 Dr. Swartz began his Emeritus status with Retina Associates of Utah after retiring in 2018.
He completed his undergraduate work at Middlebury College and his medical degree at Johns Hopkins University.
He completed his residency, retinal fellowship, and chief residency at the University of Illinois, where he earned the Jack P. Cowan Outstanding Clinician Award. Dr. Swartz spent two years in the U.S. Army and was stationed at Walter Reed and Fort Meade.
He joined the faculty of the University of Utah Medical Center as a retinal surgeon in 1979.
In 2001, he left the University of Utah to join Retina Associates of Utah. Dr. Swartz retired from Clinical Medicine in November of 2018. He continues to be involved in research development with Retina Associates. This adds to his long-standing research experience as in 1985, he turned his attention entirely to macular and retinal vascular disease, including diabetic retinopathy.
His research includes the initial studies in argon vitreoretinal endophotocoagulation, the original work in evaluating zinc for age-related macular degeneration, and the more recent work in differential membrane filtration for non-exudative macular degeneration.
Each of these studies and his current work continue to benefit the medical community.
He is a charter member of the Macula Society, the American Board of Ophthalmology and the Association for Research in Vision and Ophthalmology.