Welcome to Our New Website
Welcome to Our New Website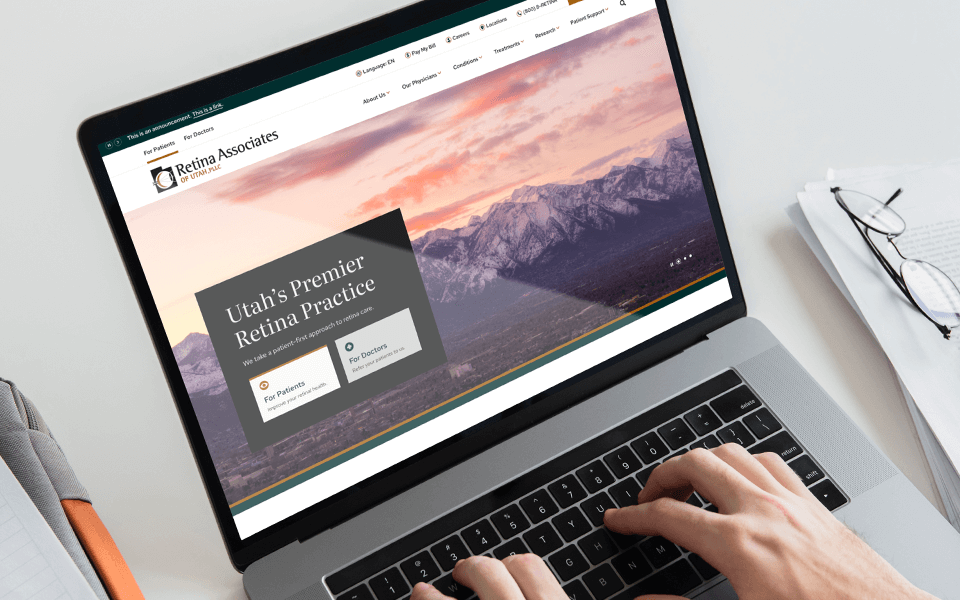 Retina Associates of Utah is proud to announce the launch of our new and improved website. We've designed a site that offers patients and referring providers tailored experiences to help them find what they need with ease.
Across the site, you'll find information on retinal conditions and profiles of our retina specialists, and as well as practical details on accepted insurance plans, locations, and appointments.
We've also included updates on our ever-expanding research program. Our team is always seeking to improve the patient experience through innovative therapies.
We're proud of this milestone, and what it represents for us as an organization and as an extended community of care. To schedule an appointment at one of our retina centers, please contact us at (800) 8-RETINA or fill out our contact form. Referring providers can refer patients here.